Happy, hopeful, and bright; a few synonyms for auspicious. Amy is that and much more. A Portland, Oregon native she thrives in her element of creating artful lifestyle and portraiture photography. There's a creative eye inside her mind that has been shaped by life, love, laughs, and learning. Although Amy earned a Bachelor of Fine Arts in 2003, her craft in digital photography has been self-taught and continually honed for the last five years. She brings her passion, love, vision, and many laughs to each session. Taking great pride in her own motherhood, Amy attentively provides the children and families she photographs with patience and sensitivity, always encouraging everyone to have fun, be themselves and ENJOY! Polaroid, 35 mm film, and compact cameras have been within her reach and experimented with since she was about 8 years old, but now Amy is a Nikon loyalist. She shoots all her sessions with her beloved D700 and the 35mm 1.4 lens most of the time.
Other things to know….she loves her son more than anything. She loves coffee, avocados, the color grey, popcorn, and autumn. She is allergic to cats and loathes doing laundry. Amy definitely prefers to be behind the camera, not in front of it. She is 43 and an Aries. Amy loves crafting, design, organizing (most things) and rarely can say no to cookies. She has a small addiction to handbags, totes, and baskets. Amy LOVES to crack herself up; her most favorite thing is belly laughing with her 8 year old. She greatly cherishes quality time with her friends, family and those she loves.  She is thoughtful, sensitive, fun, and authentic. She is who is she is and still living, laughing, loving and learning. This is Amy.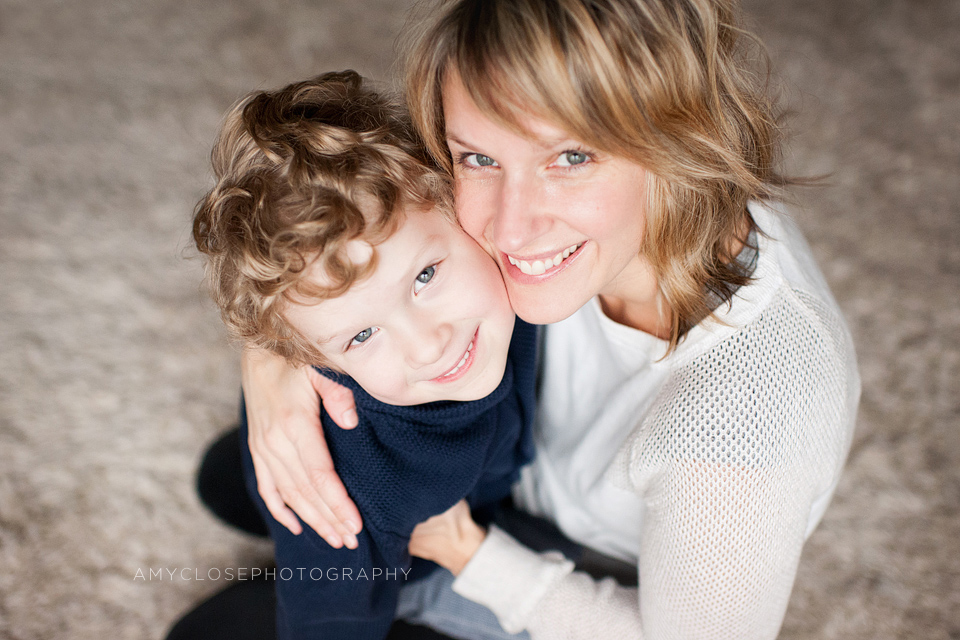 This bio was written as a collaborative effort. Amy is thankful and so appreciative of the time and thought that went into this by those she loves. Read the rave reviews about Amy Close Photography here.