Look at this sweet face! Leo was a very happy boy on his 5th birthday and with great reason. He had balloons galore, a giant "5", a train cake, family, friends, gifts, and (drum roll) a Penny's Production puppet show! This riveting show gained every party guest's full attention…the highs and lows, the laughs, the tears, the drama! It was quite a thrill. Leo is one lucky little lad and in-turn, brings so much JOY to all that know him. I think one day, he will look back on this milestone birthday very fondly. I had SO MUCH fun myself, photographing this special moment in time, and sharing in the brilliance and memories being made. Happy 5th Birthday Leo! Enjoy.
Please become a fan on Facebook to keep current on promos, updates, and drawings for free sessions. Just click on the *like* button in the box to the right! Thank you ever so kindly.
This next one is where Leo was telling me "you need to stay behind the blue line"!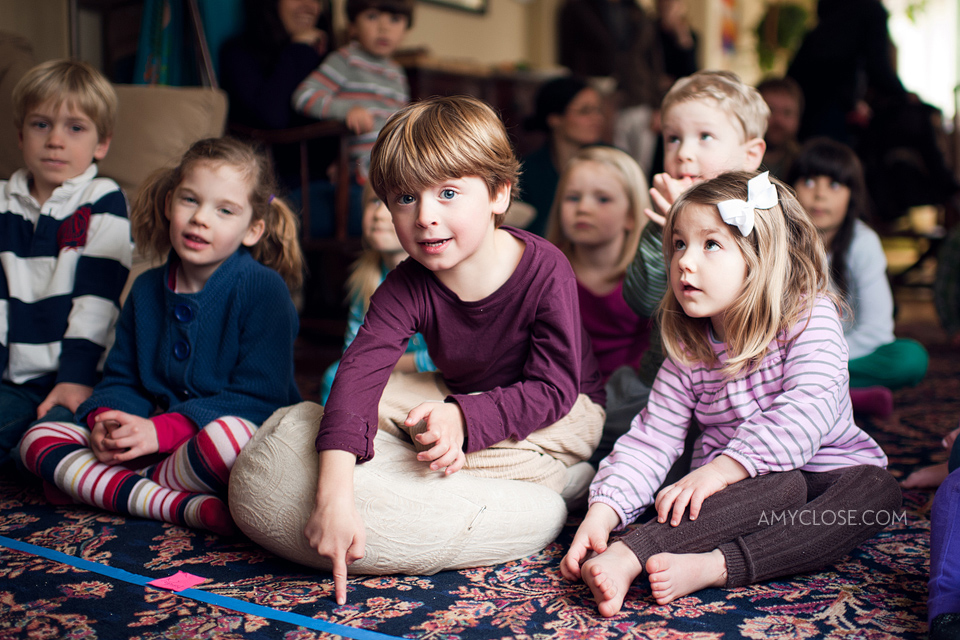 Now to have to wait for the cake ever so patiently…