Wikipedia defines lifestyle photography as "A style of photography which aims to portray real-life situations in a controlled setting. Lighting is bright, airy and natural looking". Thank you, Wiki!
As Amy Close Photography embraces the onset of 2013, the main goal is to continue doing what we love to do…lifestyle photography. We are making a small shift in our newborn photography, bringing it more in line with our style/body of work and creating from what truly inspires us. Our newborn lifestyle photography will tell a story about your new addition to the family, capturing details that are specific and unique to you. We will find inspiration from things that are important to you, your surroundings, how you have styled your home or nursery, and the love in your family, to guide the photo session.  Props and backdrops are very cute and very popular right now with newborn photography. Some photographers are extremely talented at posed sessions and I can even recommend one, if that is the style you are looking for. With newborn lifestyle photography, we aim to preserve not only how adorable your little angel is, but the emotion of the moment as well.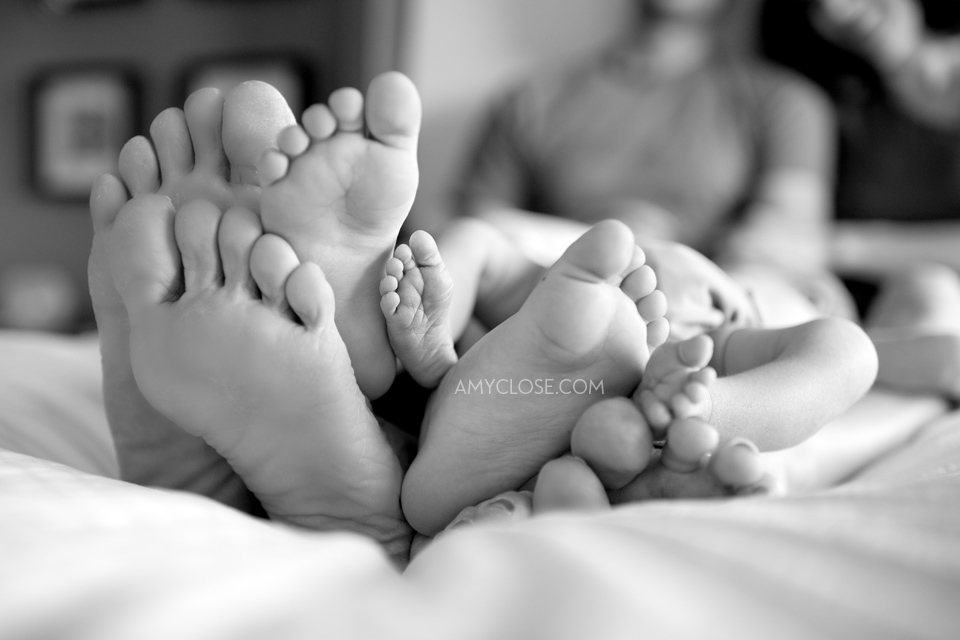 What should you expect? One of the benefits of newborn lifestyle photography is that there is a little more wiggle room with WHEN the session takes place. Most newborn sessions usually need to happen within 10-14 days, to take advantage of the sleepy state and get those curly poses. With newborn lifestyle photography, 10-14 days is still encouraged, but you actually have within the first month of when the baby arrives. Although we will not be using a posing beanbag, backdrops, or props, there will still be guidance and posing to some degree. A lifestyle shoot requires setting up these different "controlled situations", like Wiki referenced, and then letting it unfold from there. We will administer different spaces throughout the house, utilizing the crib, bed, a sofa perhaps, or the floor. Mom, dad, and siblings become the greatest of all props for the baby. The intention is to showcase your love and emotion in the moment, by photographing the family's interaction; cuddling the baby, kissing one another, laughing, crying, or having a quiet minute together.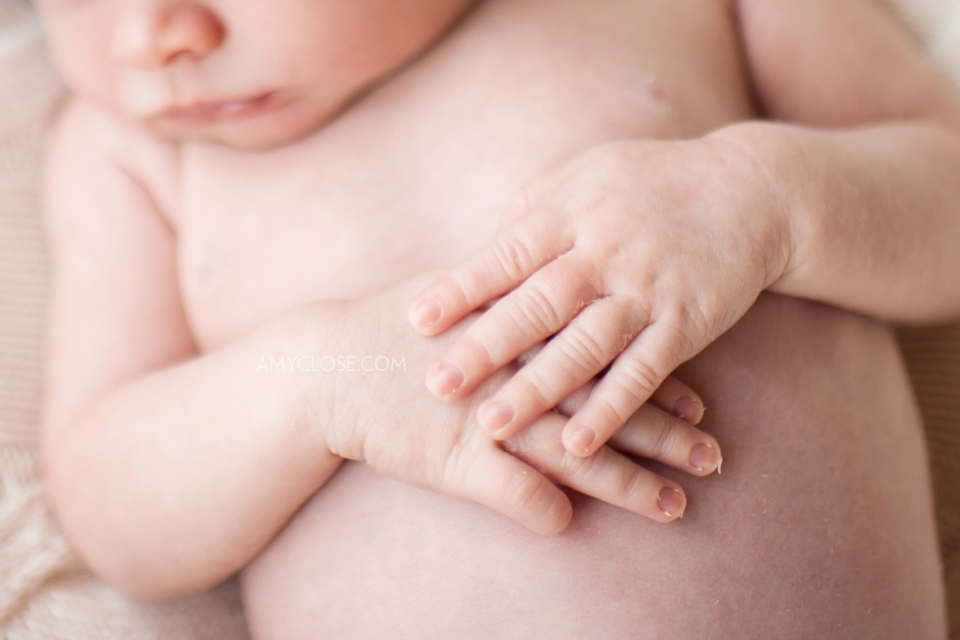 There will remain a few posed photos in each session; one of baby alone (perhaps within a basket or with a small prop), one with siblings, or baby with mom and dad, but the focus will be on the interaction and emotion of the family. Newborn lifestyle photography involves real families being photographed in a real environment, doing real things. We hope you will choose Amy Close Photography to tell your special newborn story, through stylish and unique images, that will be cherished forever.