What better way to celebrate turning ONE than with big brown eyes, a mouth full of new teeth, and big chubby cheeks!? Perfect for all that cake you get to eat! No wonder Quinn was such a happy little boy. Not to mention, Samantha did a spot-on job coordinating this sweet family of three's outfits; there will be lots of options for Christmas cards!
Lucky for me, the Gamboa family found me through Beanstalk Children's Quality Resale store. Did you know Beanstalk can provide you with a 10% discount for a session with me? Don't forget to ask about it next time you are in the shop (speaking of Christmas) and become a fan on Facebook to keep current on additional promos, posts, and giveaways!  Thank you and enjoy.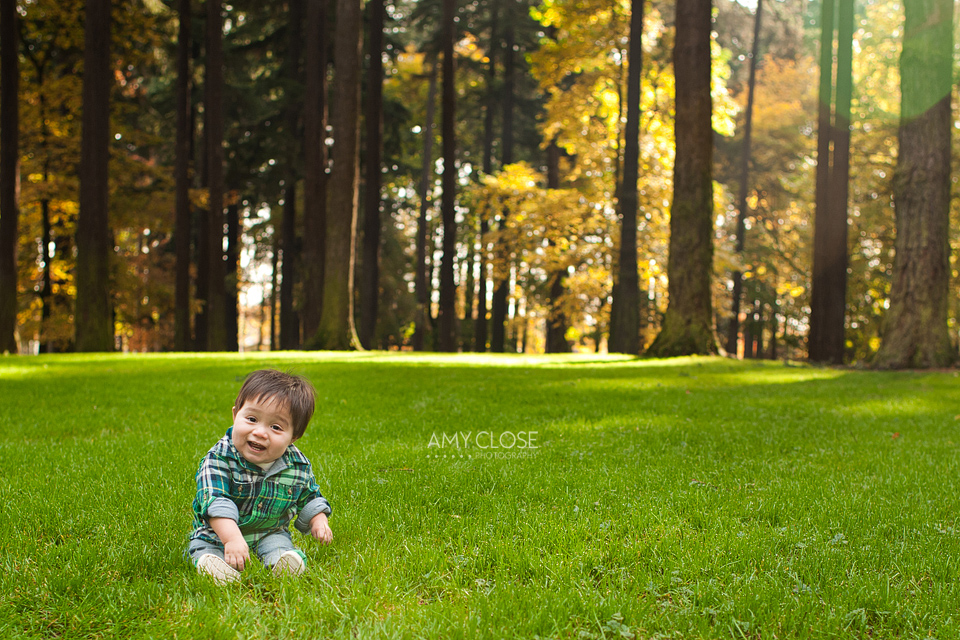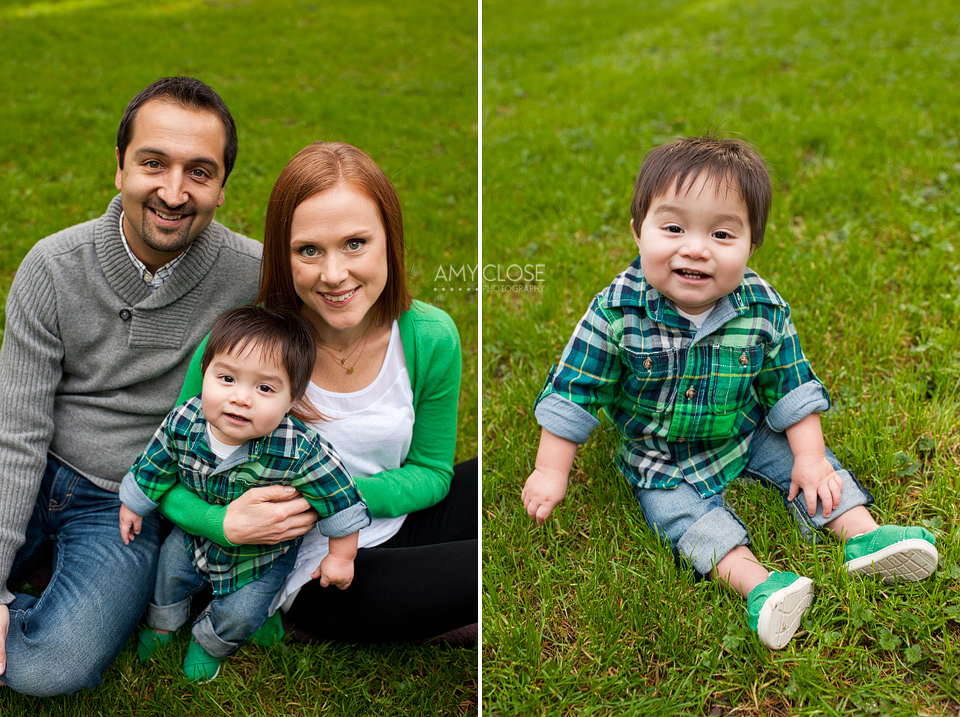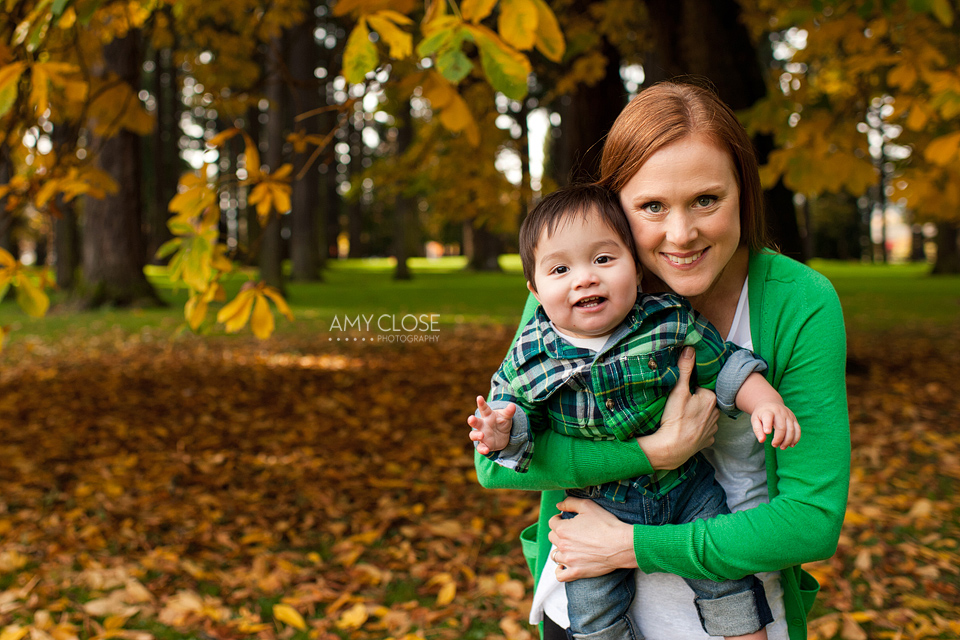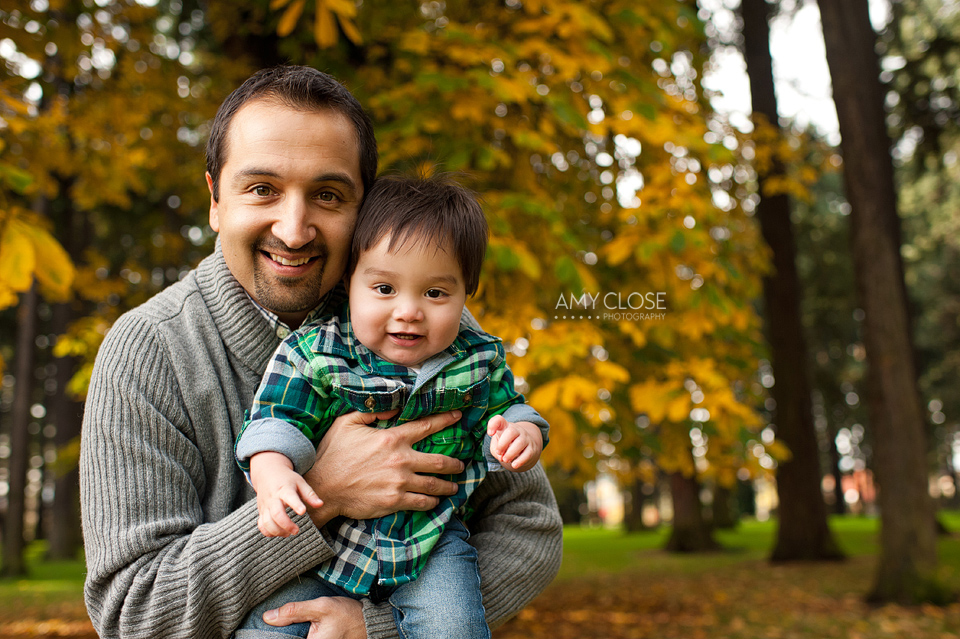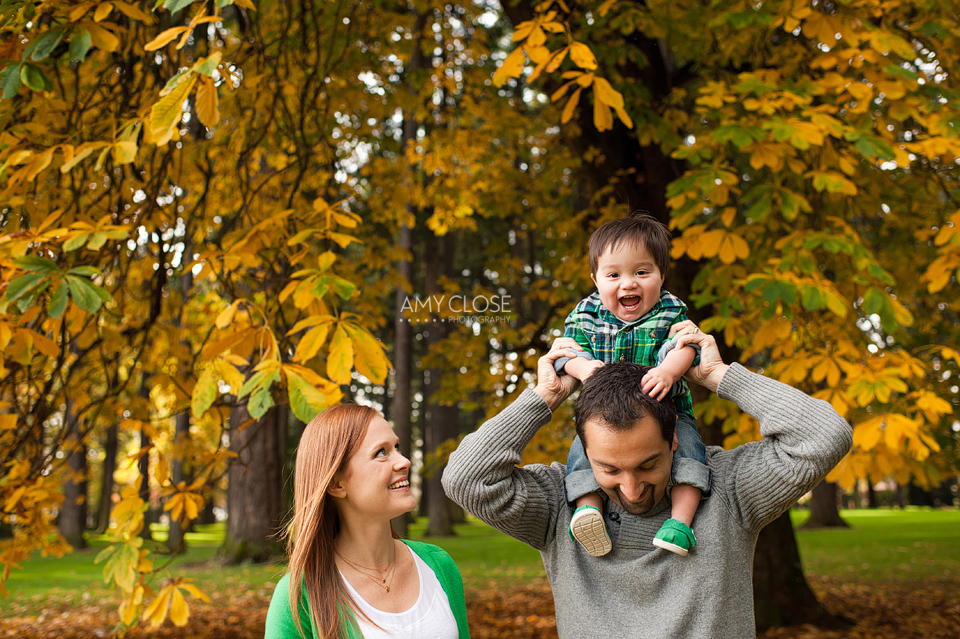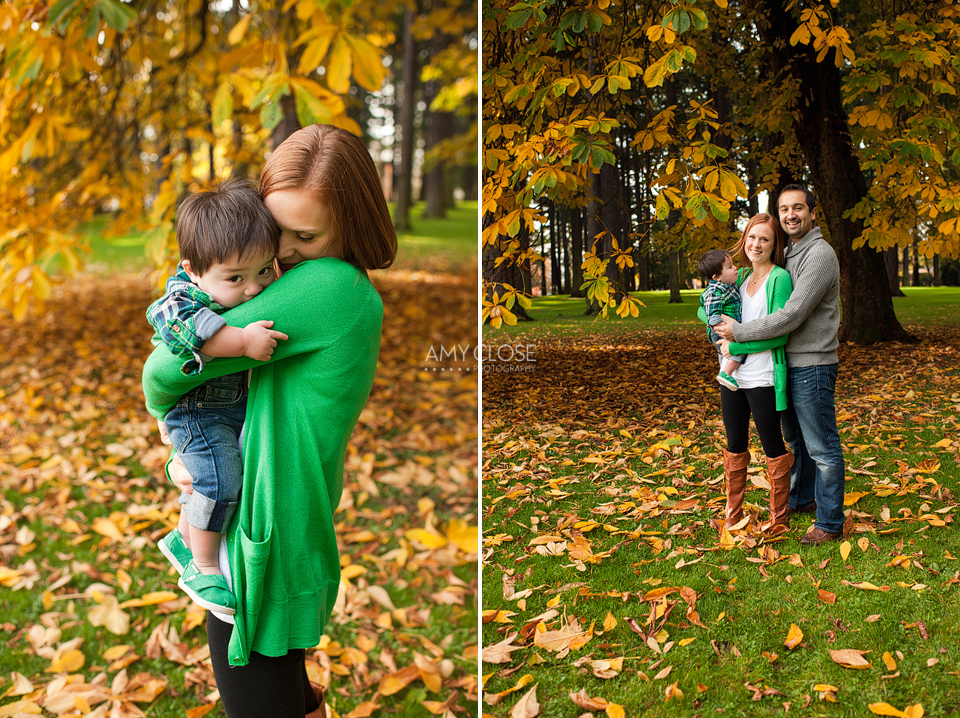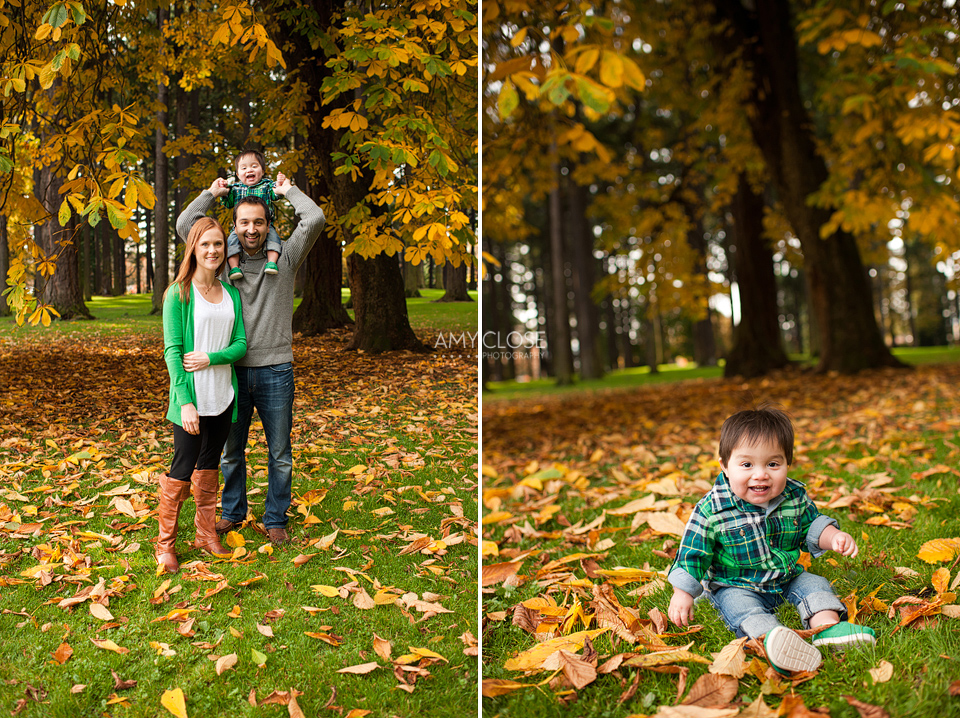 I loved this happy little accident that happened after mom picked up Quinn from all those leaves….