Spring has sprung and so have the days of weather ups and downs, sunshine teasers, and random storms. Only 3 days ago, it was a warm and eventually sunny day, that I and the Samuelsons tried to take full advantage of! We couldn't have lucked out more that day and they deserved every bit of it. This family was so nice to work with while  Siena (4 1/2) and Gabriel (21 months) gave me quite the show! The Samuelson family came to me via my *debut* in the Oregonian this past fall, which makes putting myself out there (and ON VIDEO ack!) all worth it. As we were leaving, Siena said to me, "I don't know what I will do without you, Amy". I think that might be the single most amazing thing a client has ever said to me, even if she is only 4 1/2! Thank you to all four of them for their support of (my) local business and for such a fun and outgoing photo session! Enjoy.
If you haven't already, please click on that tiny "like" button over there on the right to become a fan on Facebook! You will keep current on posts, promos, and giveaways! I appreciate your support. Thank you.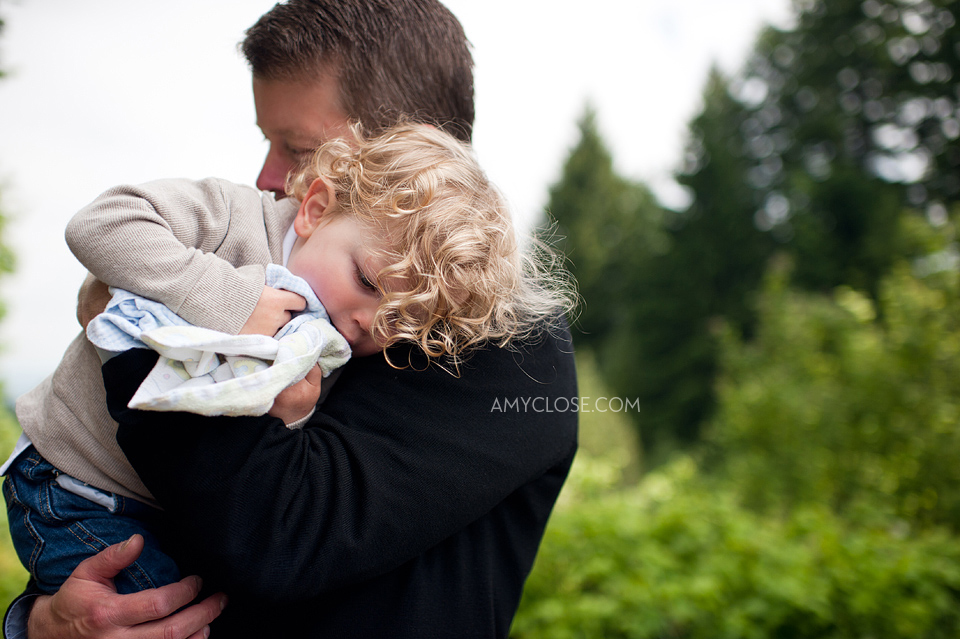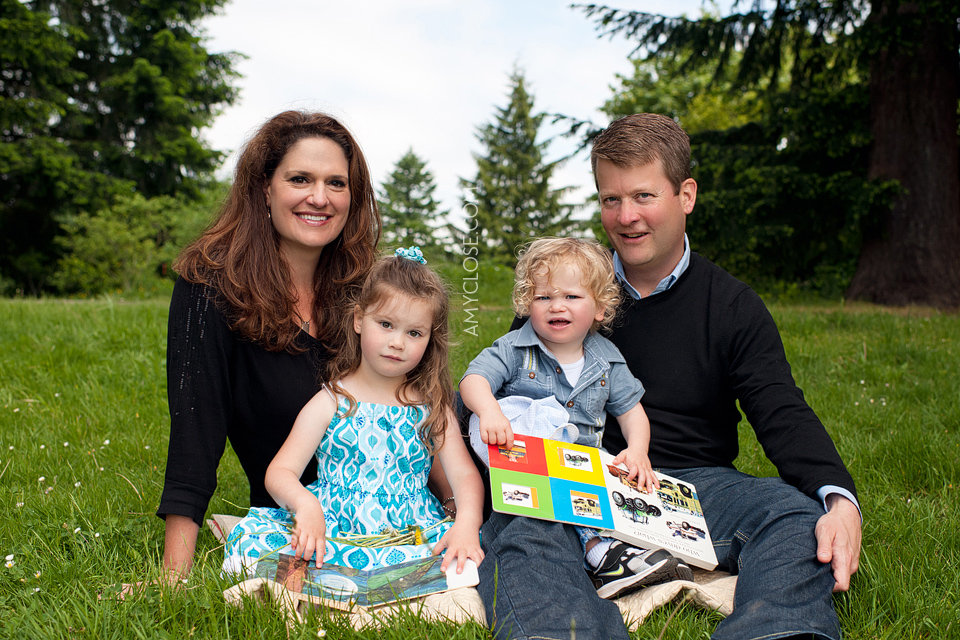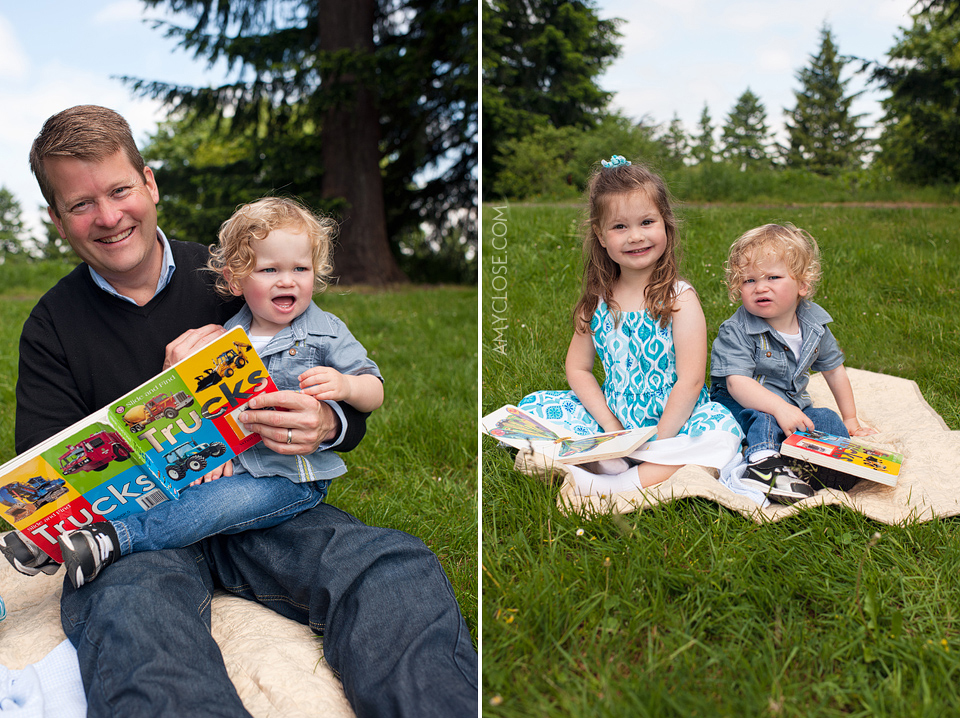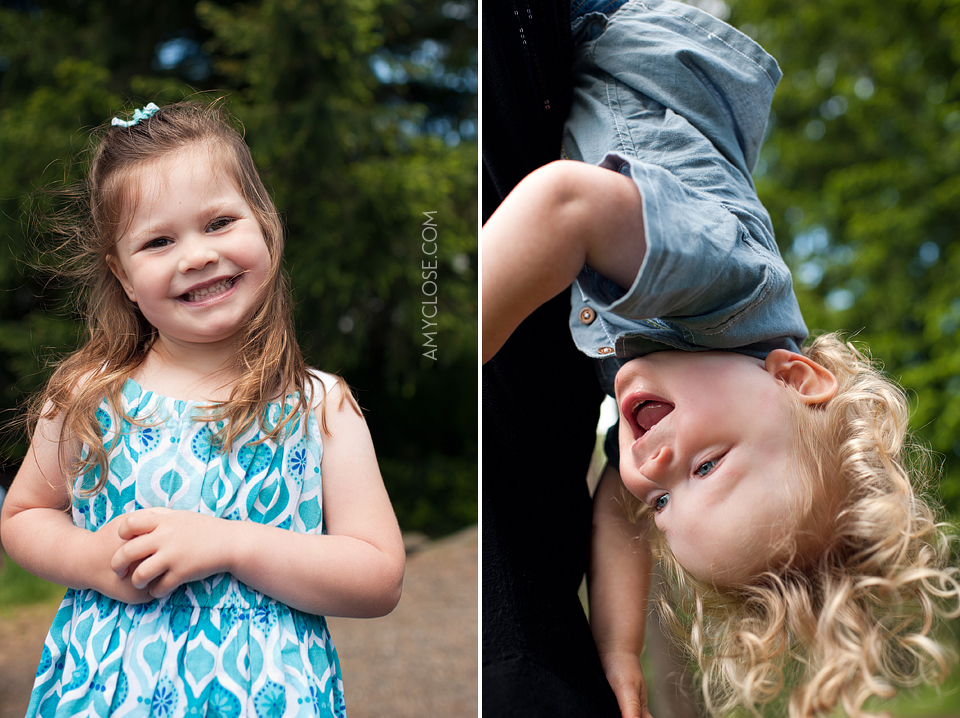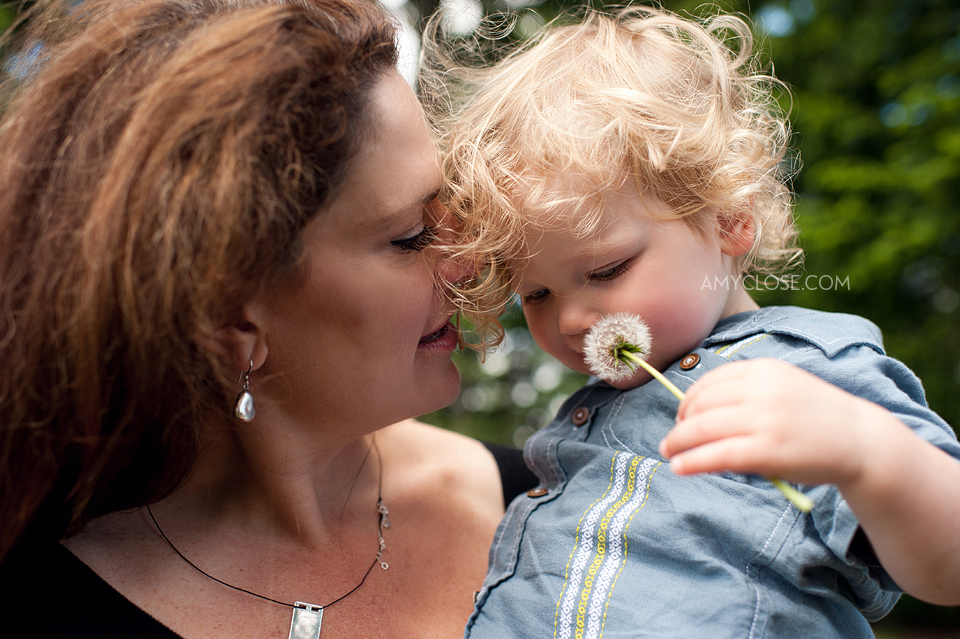 Siena brought her princess dress and glass slippers for the end of the session….I am SO glad that she did!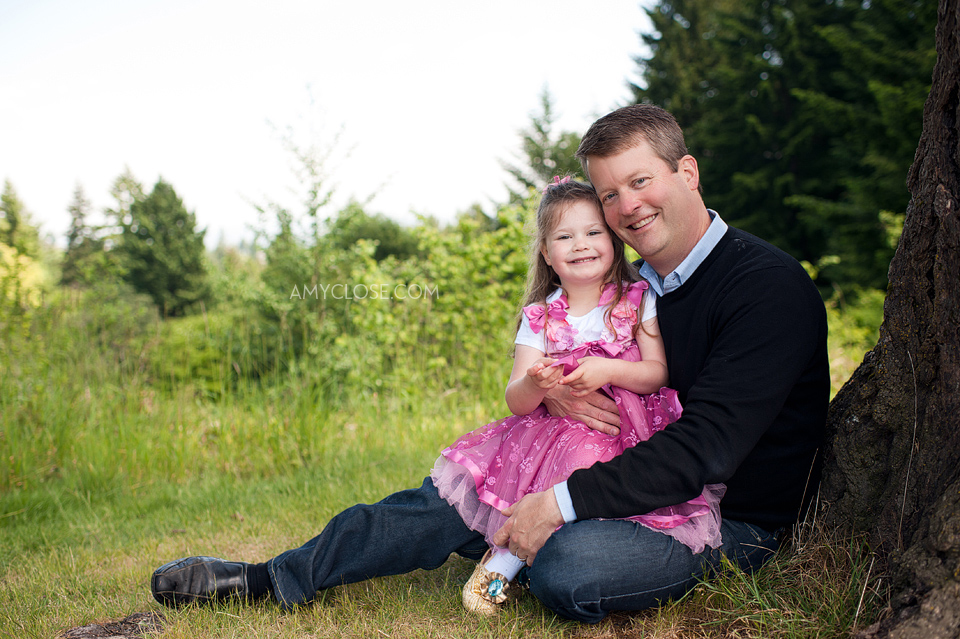 Princess Siena was serving me blue cheese sandwiches on this bark *platter*.